The Great West Run/Half Marathon training group will start again in July 2020. Please see below for the planned schedule for 2019 together with information about this group.
Well done to everyone that attended in 2019 and good luck in your various races.
We meet at Exeter Arena (Harriers Pavilion) at 08:45, to run at 9:00am.There is free car parking available at the Arena.
We welcome anyone who's training for the Great West Run or other autumn half marathon – you don't have to be a member of SWRR.
This group is not suitable for absolute beginners. It is particularly suitable for anyone who can run 10k but is new to half marathons. We do of course also welcome people who are more experienced and just want to run with an organised group.
Pace is not an issue, but if you're not already up to running 10k you would be more at home in a different group – we'd be happy to recommend something more appropriate.
Members of South West Road Runners are Free.
We will ask all Non-Members for £2 a session to cover expenses.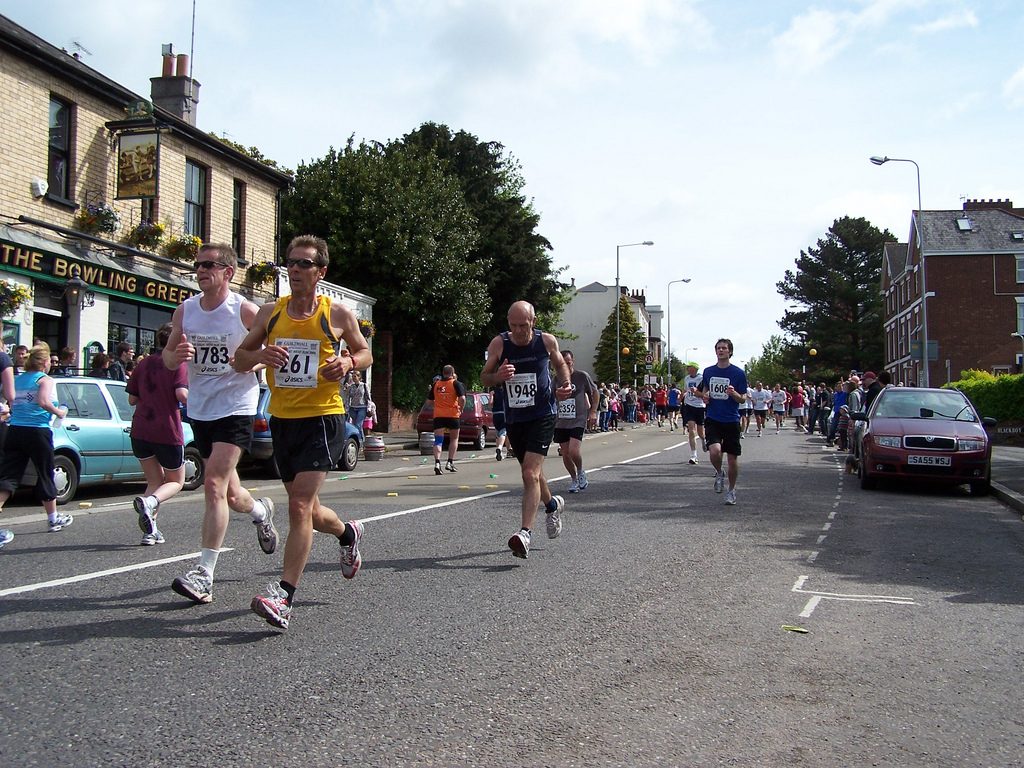 Date
Distance
Description
28th Jul
7.5 miles
Poltimore- 
4th Aug 
8.8 miles
Broadclyst loop
11th Aug
9.7 miles
River-Bridge Road
18th Aug
10.5 miles
Bishops Court
25th Aug
10ish miles
Danes Wood and Killerton
1st Sep
11 Miles
Partial GWR Route
 
 
 
 
8th Sep
11.6 Miles
Broadclyst Substation via Bettysmead
15th Sep
12.7 miles
Bridge Road Exe Trail
22nd Sep
13.75 miles
Extended Broadclyst
29th Sep
10K or 10 miles
Taunton 10k Race or Exmouth 10k or TBA
6th Oct
approx. 8 Miles
Taper run- MEET AT DARTS FARM CAR PARK 9am
13th Oct
13.1
Race Day!