The South West Road Runners and the Exe Valley Rotary Club bring you the annual Templeton Trail fun run and walk and the Feighan Fury 10 Mile Trail Race.
The Feighan Fury is a challenging 10 mile multi-terrain running race around private land in the rolling hills of mid Devon. Expect hills, woods, trails, rivers and fun with 70% of the course off road.
We are promoting the positive mental health benefits of running. Come and join the community spirit and share in the experience of a fun challenge with a big heart.
Enter the 2024 Edition here: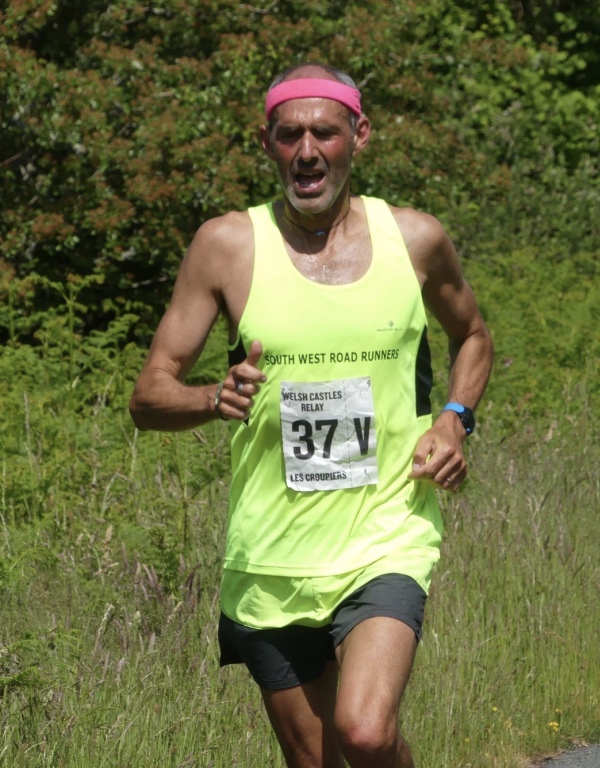 Mike Feighan was a much-loved member of the local running community. He worked in mental health and championed exercise for mental health benefits. He gave so much to the local community in coaching and encouraging people into active pursuits. He was an extremely talented runner in his own right – winning the legendary Grizzly 20 mile trail race five times along with countless other races. Tragically Mike abruptly passed away in 2021 and is much-missed by all that knew him. His running compatriots have determined he needs to be immortalised in an annual running event, and this is it!
Mike would often talk about getting out the house on those rainy and tough days as being the days you remember. He knew how to encourage people to face a little adversity and find out the benefits for themselves.
License pending from the Trail Running Association – the race will be run under UKA rules.
Minimum age for the Fury is 17.
The event will be held on Sunday 24th March 2024. 
The 10:30am start will be on the field adjacent to the HQ. Warm up and briefing at 10:20am at the HQ.
Please arrive in plenty of time to collect your race number, the HQ will be open from 9:00am
Race HQ
Templeton Village Hall, EX16 8BJ. 
Parking at the village hall is limited and we may direct you to a nearby hard-standing to make the best of the available space. We strongly encourage car-sharing where possible. 
The Feighan Fury has a maximum entry of 250 runners.
Both events will be available for online entry and on the day entries may be allowed subject to availability, though demand will probably fill the event before the date. Please check this website, or contact SWRR, before turning up on the day.
Dogs are permitted on the fun run and walk if they are on a lead but NOT on the Feighan Fury. Headphones are not permitted.
Prizes 
1st, 2nd & 3rd male & female runners
1st male & female vets 40-49
1st male & female vets 50-59
1st male & female vets 60-69
1st male & female vets over 70
Male and Female team prizes; first four per club to count.
All Fury runners will receive a technical running vest.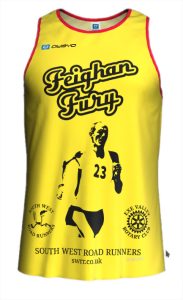 This is a mockup only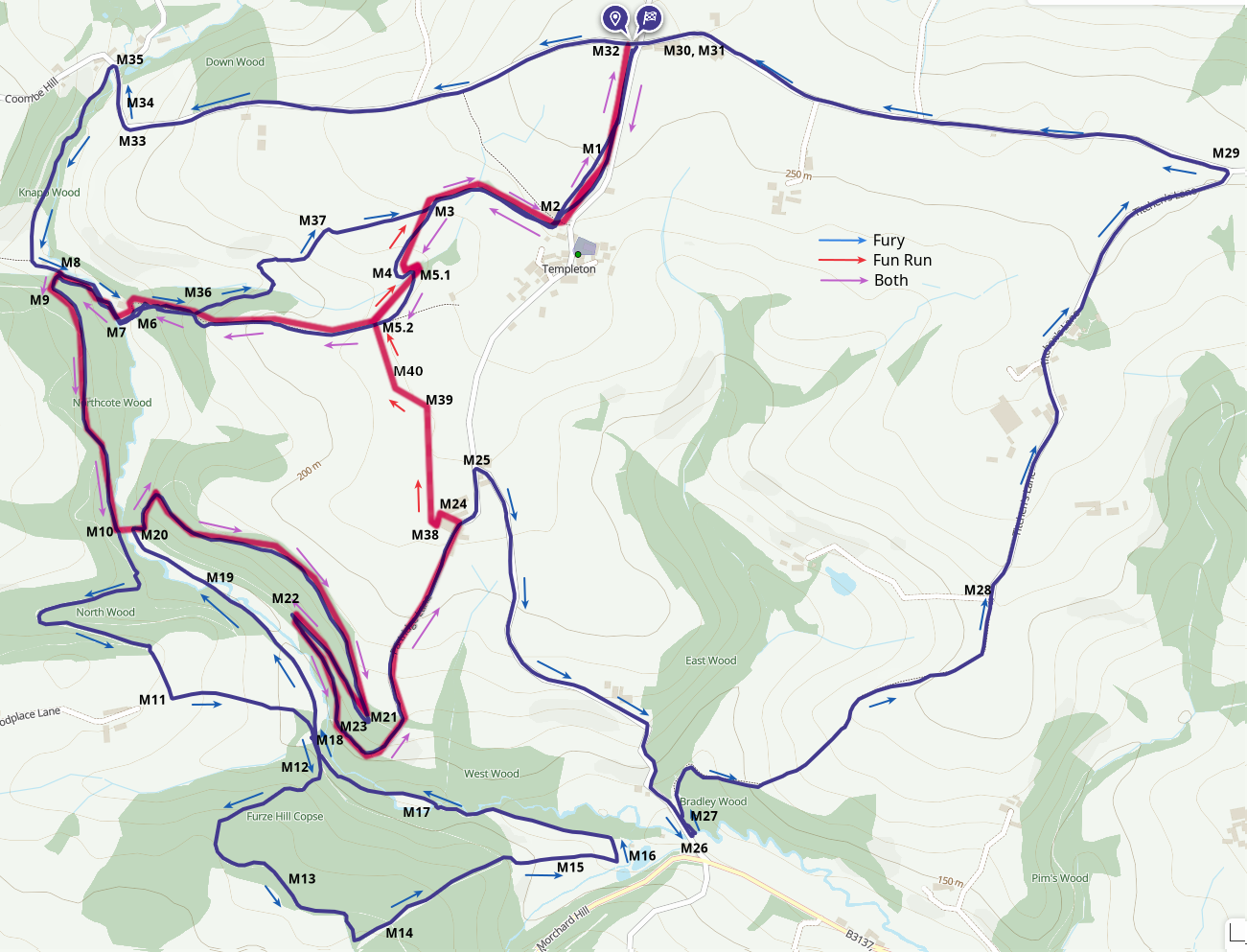 Please note that various sections of the course use private land and runners should not train on or access any private sections of the course at any time other than during the race.
 SWRR reserves the right to cancel the event should there be events out of our control, including adverse weather.
Any profits made will be donated to The Calvert Trust Exmoor
This is a cupless event. While there will be four water stations, you will need to bring your own cup or hydration pack. Juniors running / walking the fun run will be provided with paper cups.
What to Wear
The route can be quite wet and muddy in March; good grippy multi-terrain trainers are recommended. 
Be prepared for potential wet weather.
Spectators are advised to expect typical weather for the time of year. Our advice is to expect the worst.
We would like to thank the local landowners for allowing us to put on these events.

Peter Tosh Opticians in Topsham, is a family run independent opticians catering for both NHS and private patients. Our ethos is to provide excellent service and aftercare, with quality products, all in a friendly and professional way. We provide all aspects of eye care for all age groups including children. Ranging from spectacles and contact lenses, to advanced scanning technologies and minor eye condition assessments and advice. We are also happy to help with more specialist needs in the sports world such as golf or target sports. We also offer a full range of hearing services in partnership with Bloom hearing. For any enquiries or to arrange an appointment please either call (01392) 873612 , email enquiries@petertoshopticians.co.uk or via our website petertoshopticians.co.uk

Milestone Veterinary Centre is an independent small animal veterinary practice based in Kingsteignton and Kenton. Now established for over ten years, Milestone Vets has always continued their founding principles of working in partnership with their clients to give the best veterinary care for their patients.

Yellowtail Financial Planning is a small independent form of financial planners with offices in Dix's Field. They work mainly with people approaching retirement who are looking how best to achieve and maintain financial independence once they stop work or sell their business. The founder and Managing Director of Yellowtail is Dennis Hall, a member of South West Road Runners, a co-organiser of Quay 2 Fitness running group, and co-event director of Exeter Riverside parkrun. He has twice participated in the Marathon des Sables.

ReBalance Injury Clinic are based in Pinhoe and Honiton, providing Injury Assessment and Sports Massage services. Our core mission at ReBalance Injury Clinic is to get to the source of your pain to ensure you stay symptom free. We aim to work in partnership with you to support you in meeting your needs, minimise physical restrictions and to maximise function. We not only ease your aches and pains, but we identify and help modify the cause of these, leading to a long term happier, healthier, and more active lifestyle, whatever that looks like for you. Get in contact with us at www.rebalanceinjuryclinic.co.uk

Algorithmic Contract Programming
For all your web application programming needs - we offer a wide variety of programming services from front end interface design to back end APIs and web services. With over 20 years of experience in building software for desktop and web, if you can't find the right tool for the job - talk to us, we'll build it for you!

Cards that Give.
Send charity eCards with a donation representing the cost of traditional cards. It's easier, better for the environment and helps support your chosen charity. Our huge range of eCards covers all occasions and themes, and can be personalised with your unique message.