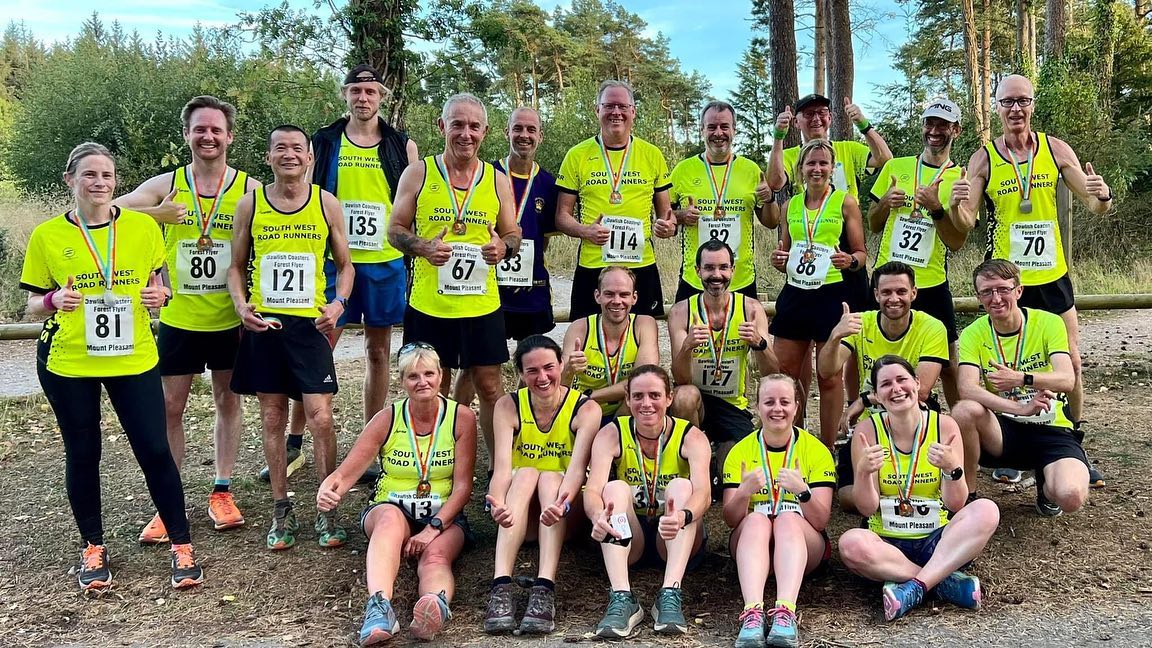 Welcome to South West Road Runners, one of the largest and friendliest running clubs in Devon. We were formed in 1984 primarily as a road running club, but since moving to our present location at Exeter Arena in 1992 the club has seen a broadening of its activities to include cross country, trail, and fell running.
We currently have around three hundred members including junior runners from age eight years upwards.
We pride ourselves on being as inclusive as we can be. We have trained coaches to lead track sessions, and run leaders to suit all abilities and running requirements including guide leaders for Visually Impaired (VI) runners.
We offer a warm welcome to all, and count amongst our number a whole range of abilities, from those who want nothing more than a social jog around town, right up to county representatives and international Age Group Duathlon and Triathlon runners.
We can also arrange ad- hoc marathon and half marathon training runs as well as transition groups for novice runners, or for those looking to build up their fitness. There really is something for everyone!
The club also currently organises four annual race events, details of which which can be found elsewhere on the website. We are also the only club in Devon and Cornwall to regularly enter a team into the prestigious Welsh Castles Relay Race.
Please contact us if you need any more information, or just come along and join us if you fancy a run.