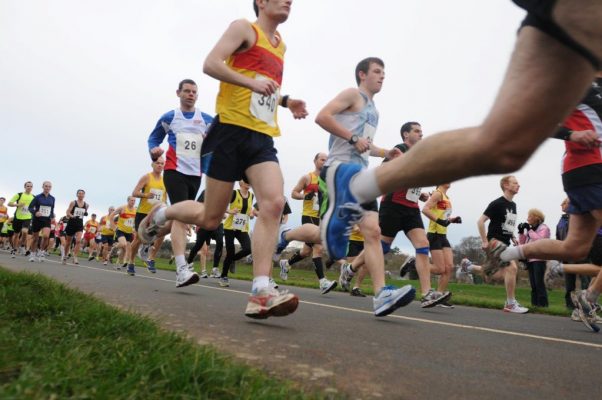 First Chance 10K : Sunday 20 January 2019 at 10:15
A fast, flat 10km route around Exeter Riverside Valley Park. Held in January, this is your best first chance at a 10K PB for the year!
Please ensure that you read the Race Instructions
Official photos for the 2019 race can be viewed on the Charles Whitton Photography site.
Important Update
Due to ongoing civil engineering works affecting parts of the course, we have been unable to obtain an official measurement of the route for this race. When applying for the race licence, we had been assured that the works would be complete.
We have measured the course ourselves and confirm that it will be as close to 10k as we can make it. However, we are advised by runbritain that this cannot be regarded as an official measurement and that the race and results will appear as "NAD" (i.e. "not actual distance").
We confirm that although the civil engineering works are not complete, they do not present any obstacles which will significantly impede runners in the race. The route is substantially the same as in previous years, although we have changed the position of the Start and Finish to avoid using the narrow footbridge near Race HQ.
Please accept our apologies for this. The only options open to us at this late stage were to cancel the event or to run a course with no official measurement – we hope you agree with the choice we have made.
If you wish to withdraw from the race and claim a refund, please email Tony Gale at tony.swrr@gmail.com before 17:00 on Saturday 19th January 2019.